How to create a more open plan that allows for bigger flexibility in an existing apartment?
This project is a reconstruction of an apartment in a building that was used before for office spaces. With simple changes an open and …. space was created. The size of the zones already predefines the program…
Project: apartment renovation
Type: housing
Year:2020
Collaboration: Tischlerei Kumpusch
The design of the kitchen space plays with the role of the kitchen itself, the shape reminds of an oversized sideboard. The object becomes more a living room furniture than a kitchen counter.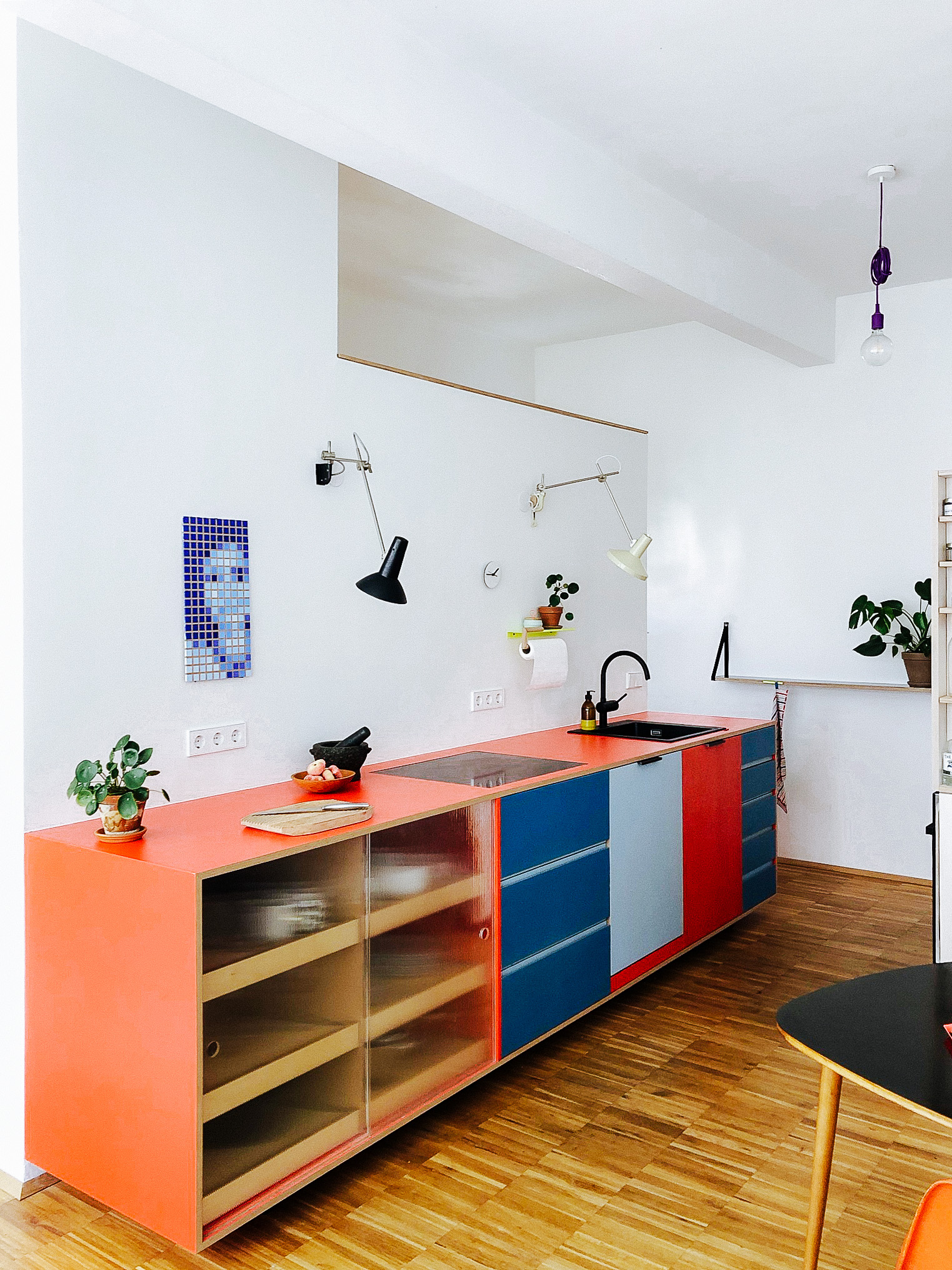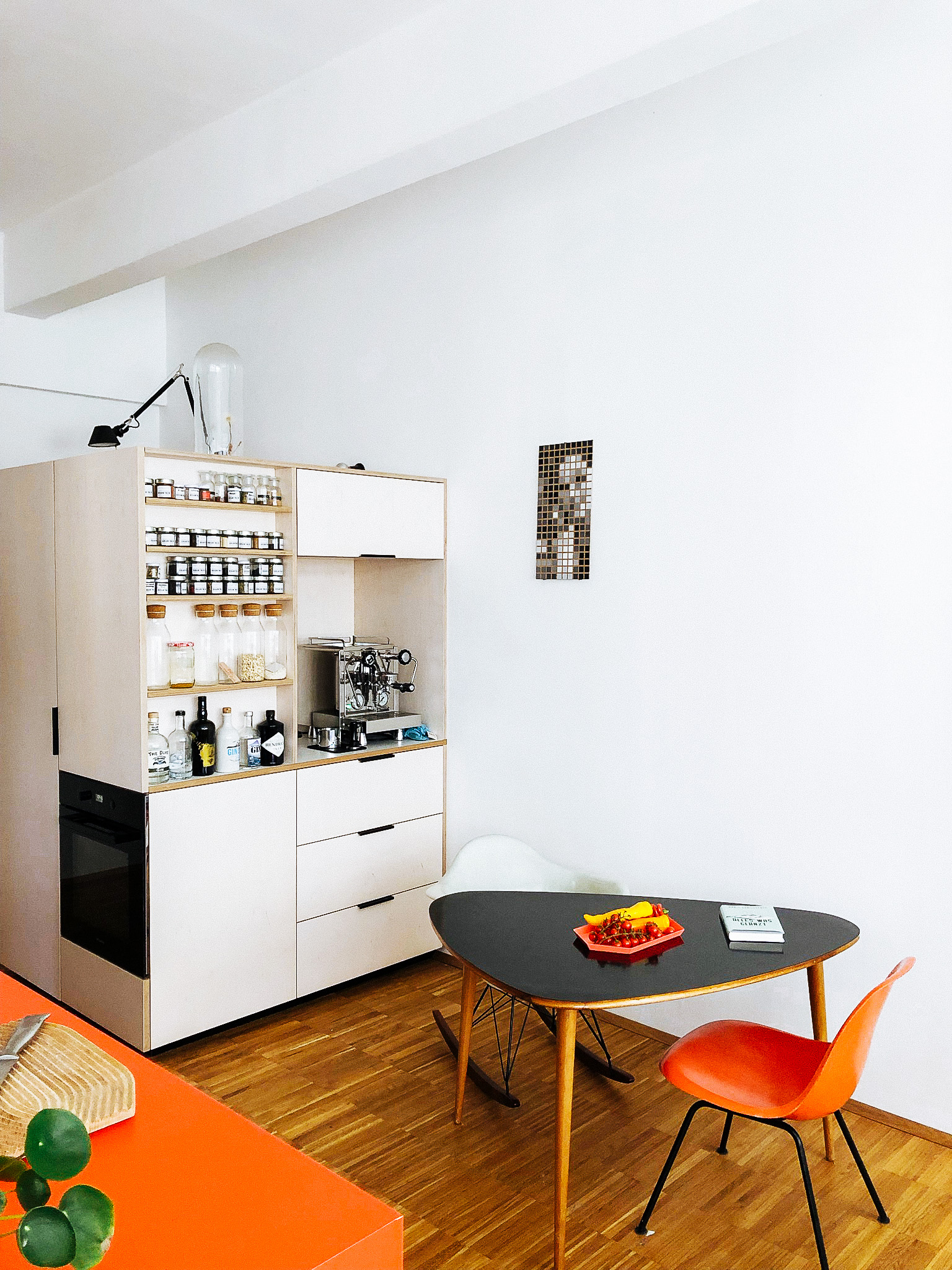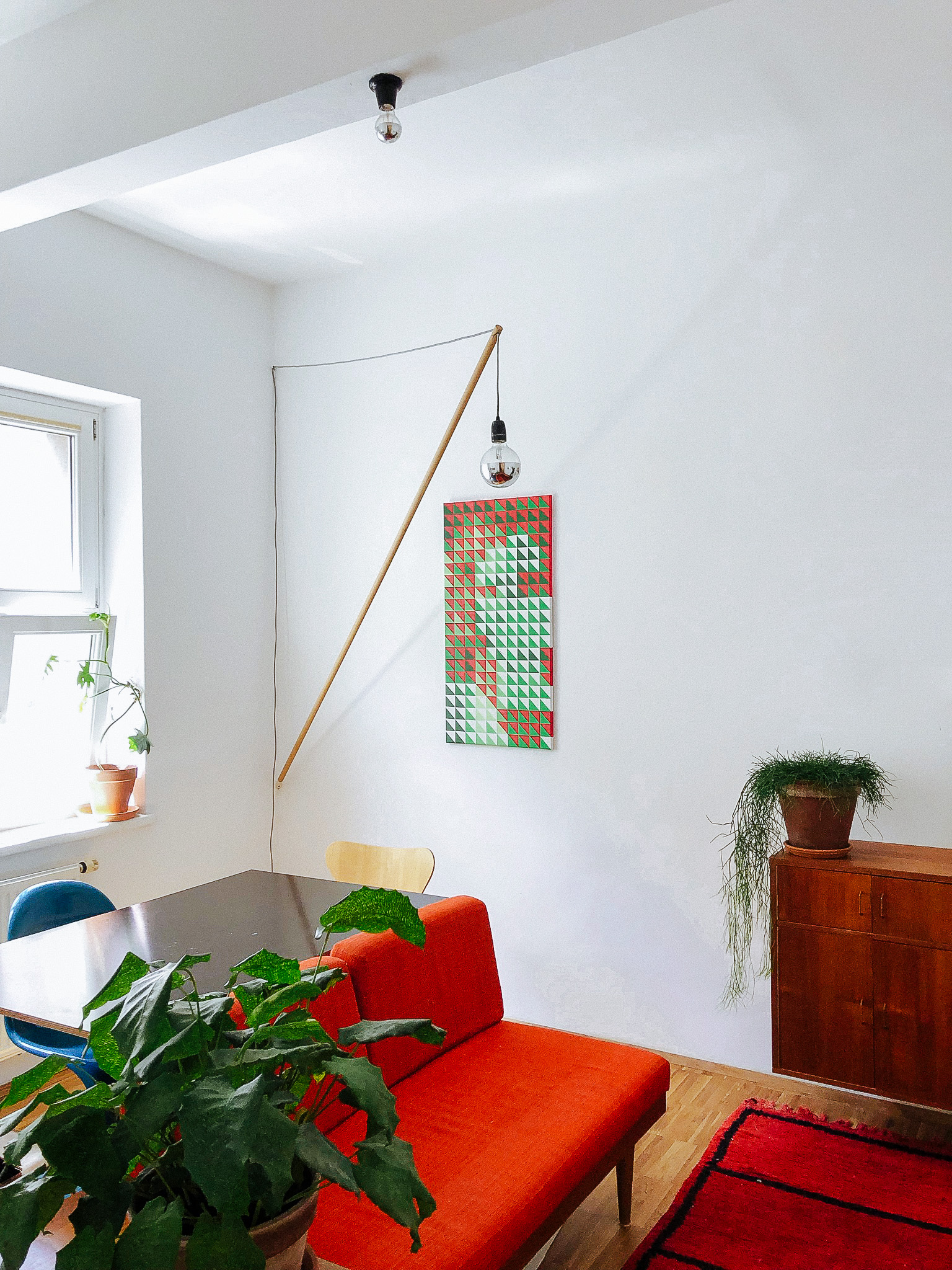 Lamp created out of minimal resources with adjustable arm. Working only with friction and gravity, the lamp can be adjusted ….