Type: open competition
Typology: Cultural centre with library and café
Year: 2021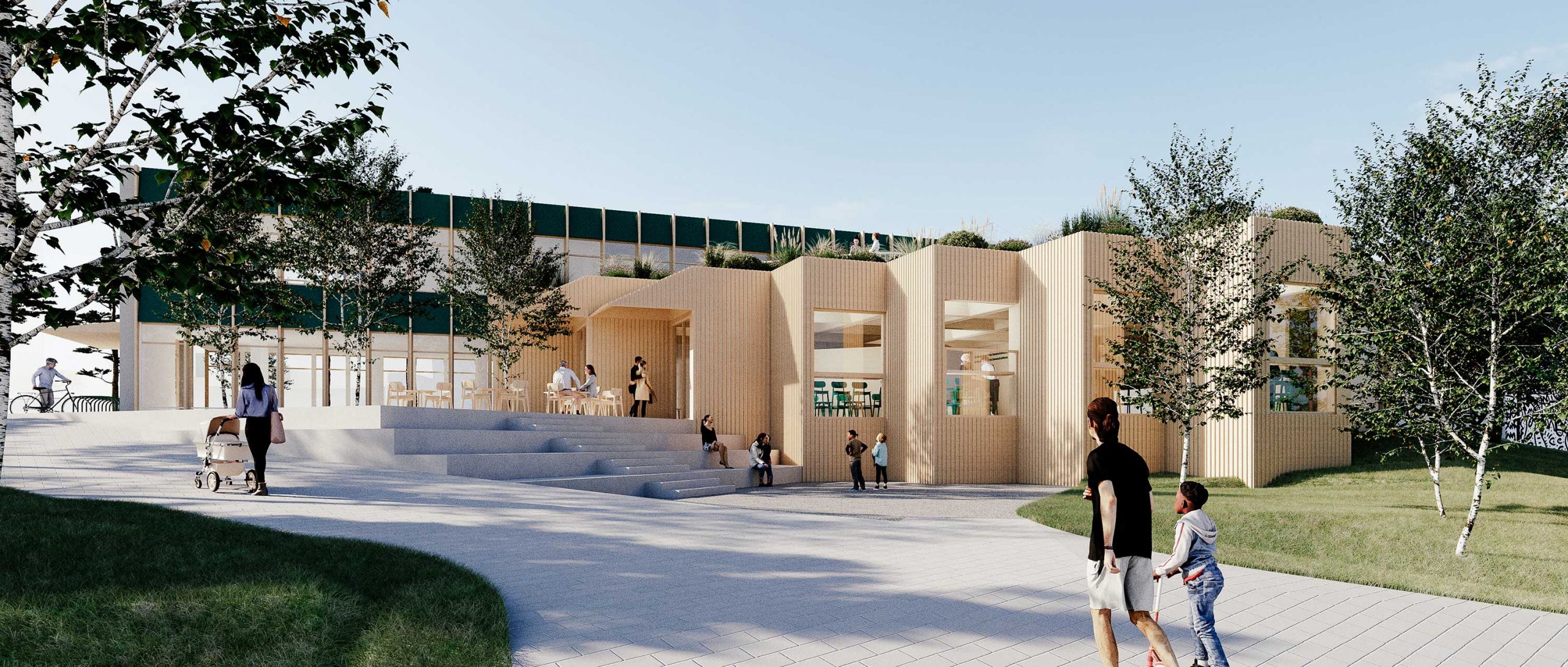 To redefine the public space, to create one square with two levels and two functions. With one solid and one looser surface. To add volume to the current structure, allowing a better distribution of functions and increasing the capacity of the library and the cultural centre. Obviously as a wooden construction with the possibility of high prefabrication. With a simple but original structuring. To create a pleasant environment in the library, with quality also for longer periods of time. Attractive café area, with seating directly by the window, with a link to the foyer. Of course above it all -a green roof. For the original structure – a new cladding inspired by the original one. Only necessary changes to the floor plan in the original building. On the ground floor, to provide the possibility for events of different sizes. On the upper floor, create spaces large enough for groups and workshops, with the possibility of expanding to include as of yet undefined functions and access to a common terrace. Resolve parking, preserve trees and increase the overall area of green space. More is not needed.
By reorganizing the public space around the cultural centre and by using a green roof on top of the extension we are creating 35% more green space within the designed area compared to the original situation.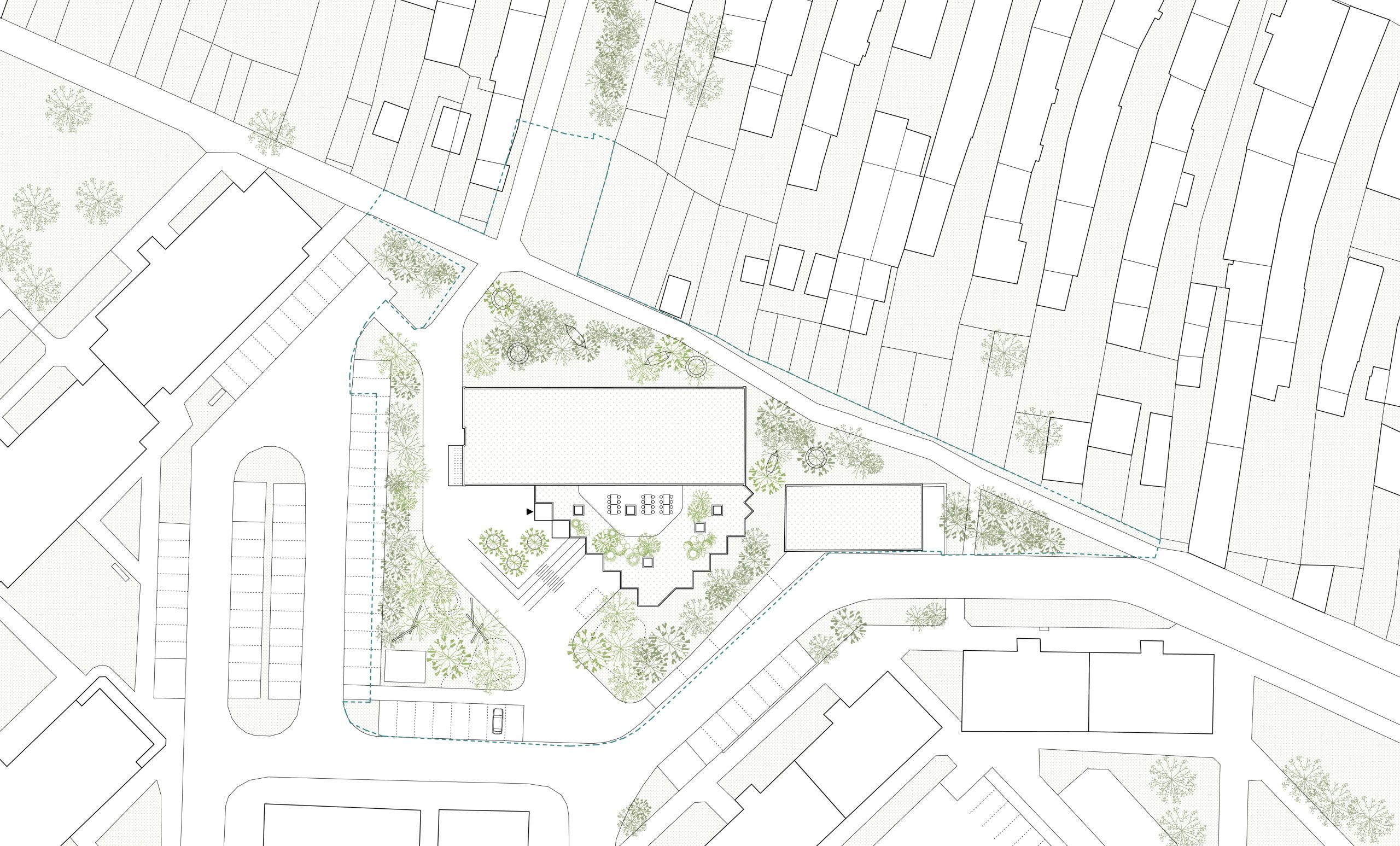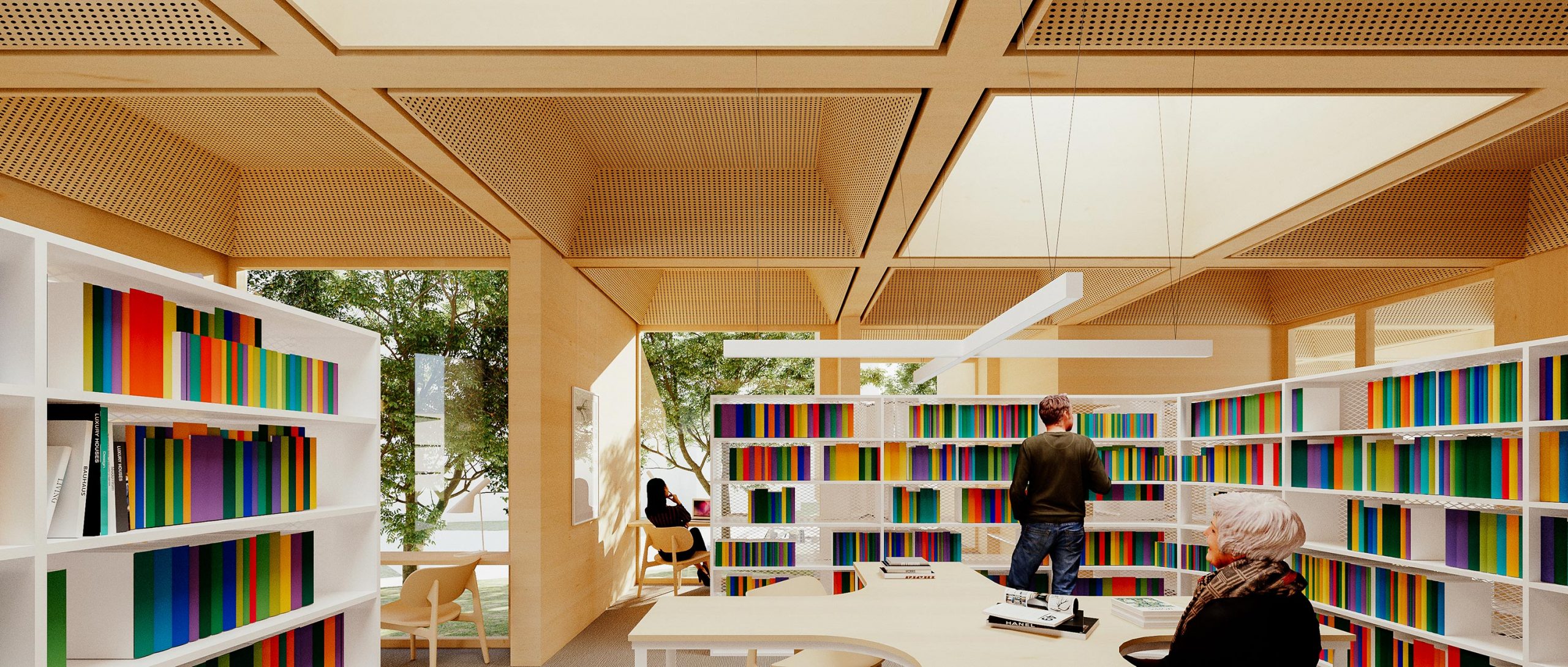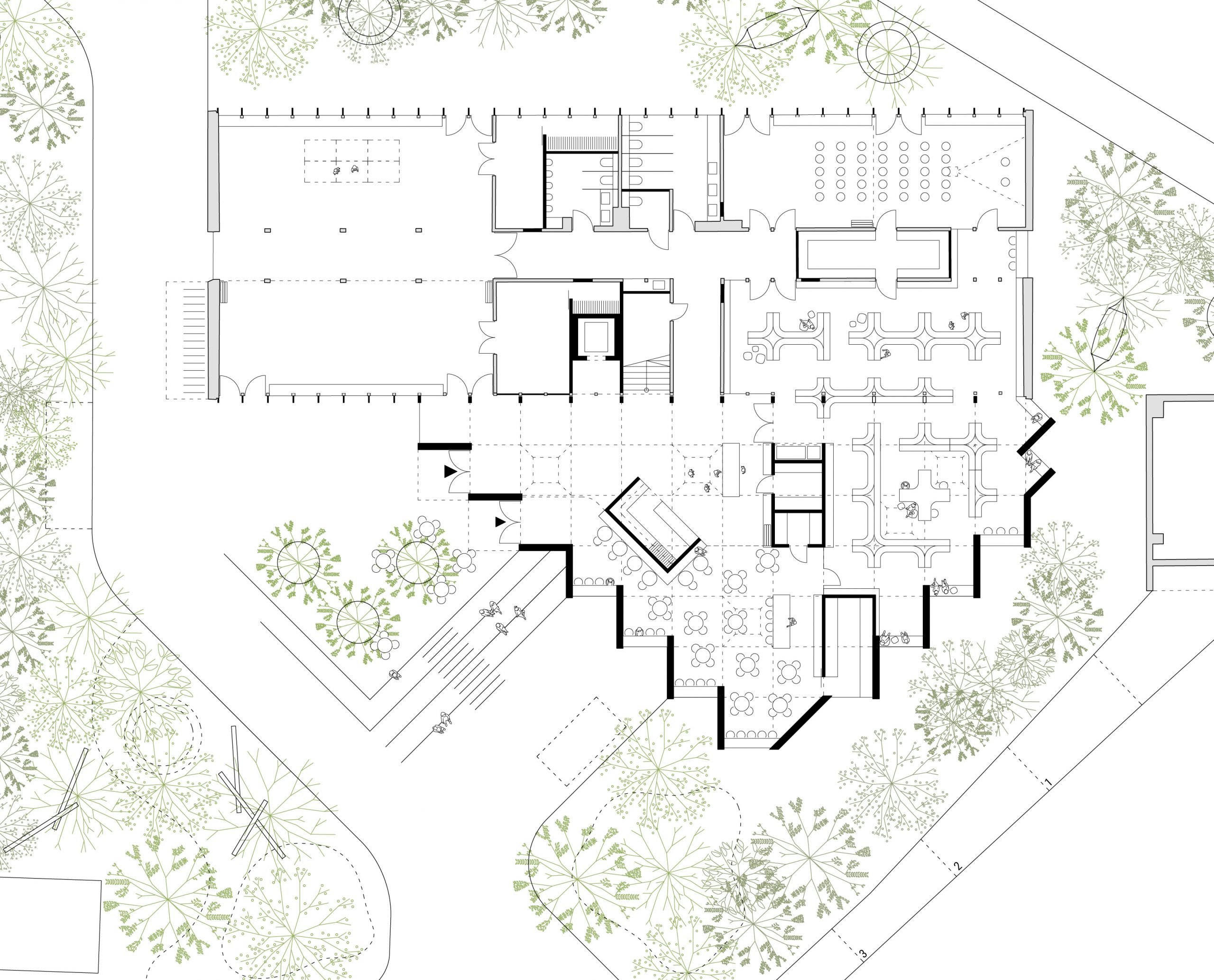 Check in at the front desk and go straight on to the library. To my favorite spot by the window. Put down my backpack, take out my laptop, look for books. Sit down and start writing my thesis.