As soon as we realize what we could expect from our city, we will be able to unleash its full potential.
proposal for use use of existing single or double garage structures for creation of new housing opportunities in the city
alternative housing concept
This could be a new apartment. Connected to the city. Connected to life.
parking garage for 2 cars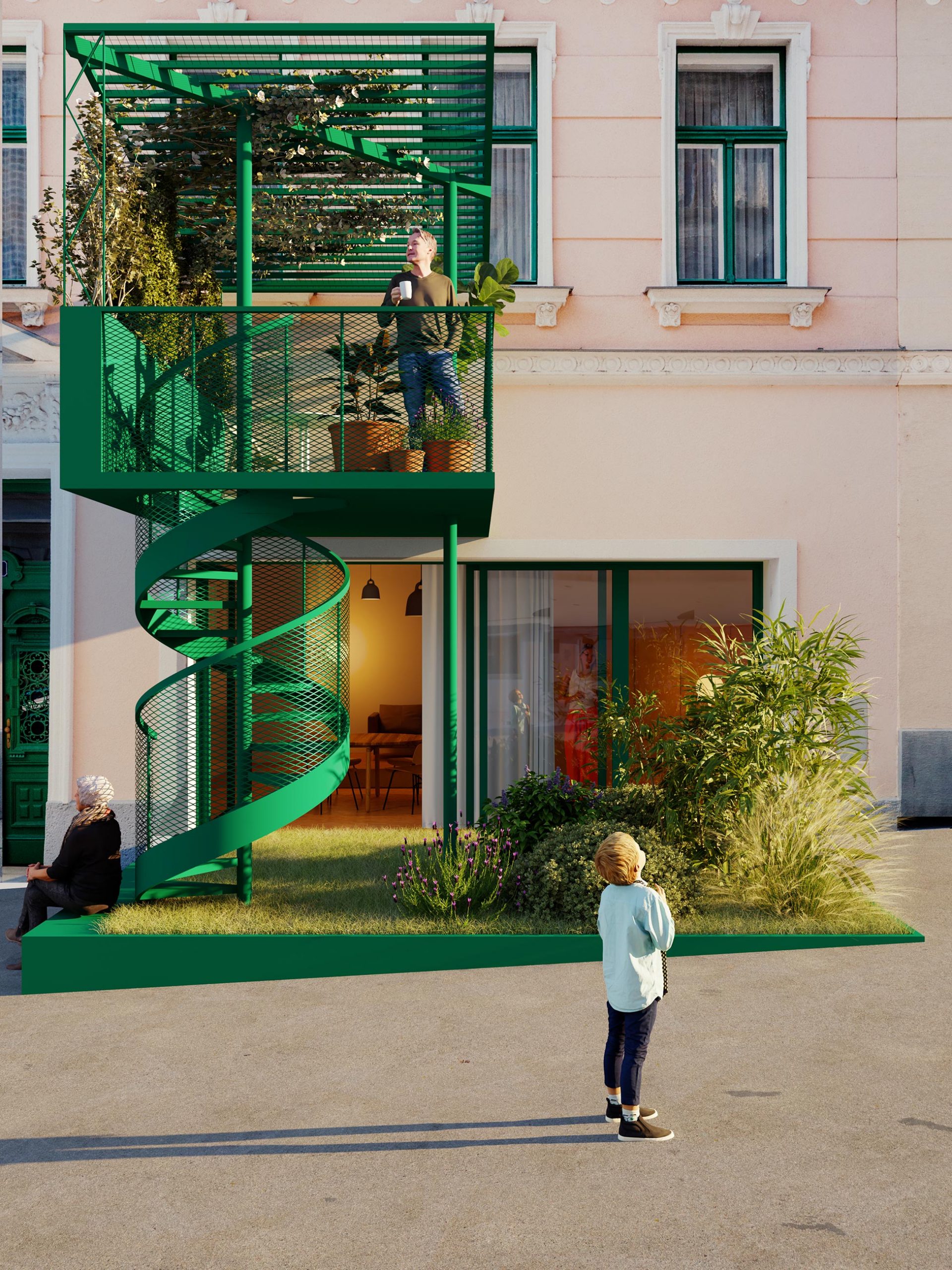 We have to learn to enjoy our cities. Enjoying living also on the ground floor, with greenery, with balcony, with people.
It makes sense using the the large openings that were created for garage entrances.