Type: direct contract
Typology: small café built solely from upcycled and recycled furniture
Location: Vienna, Austria
Year: 2022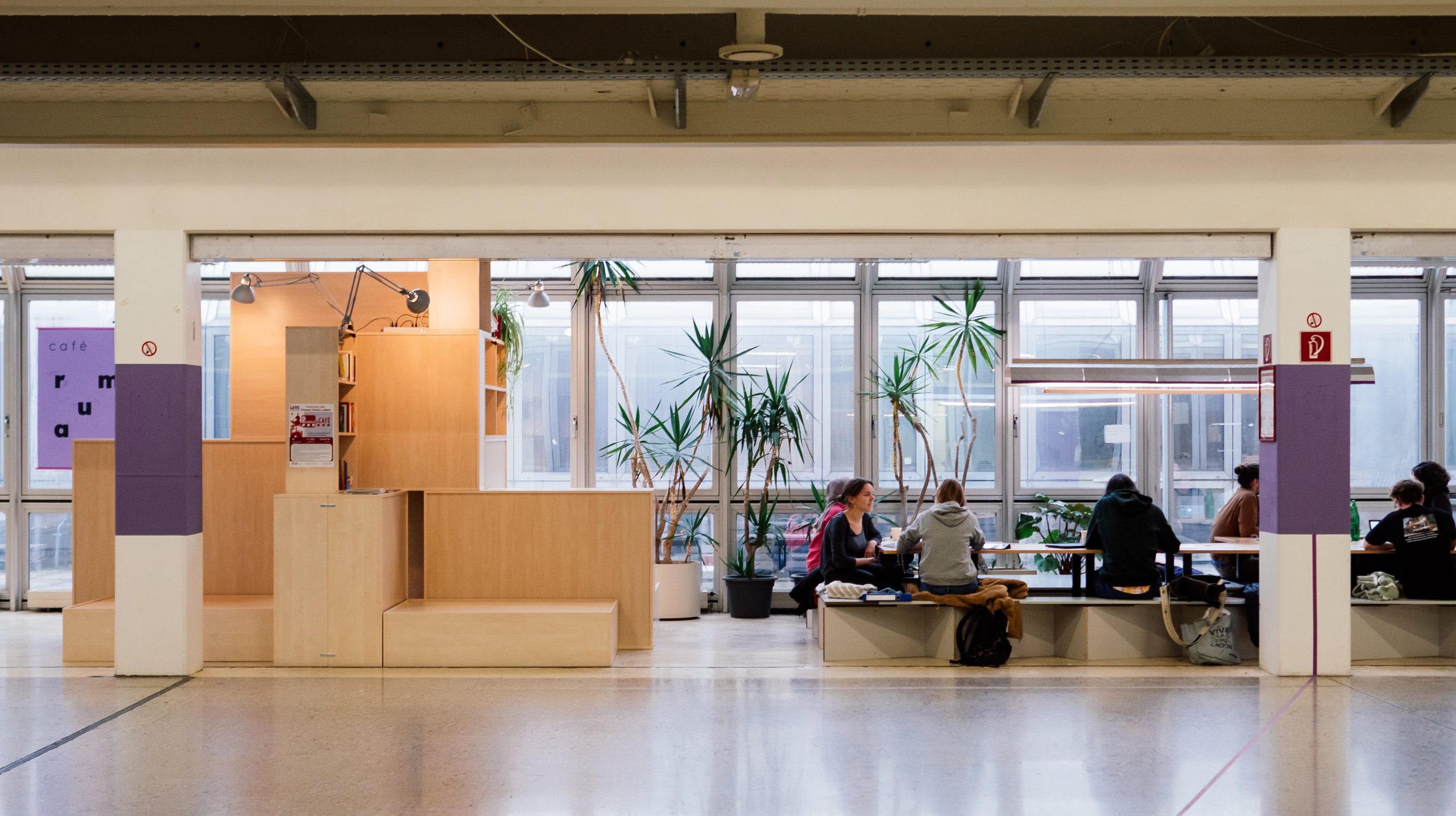 The pop-up café is a part of creative hub located in the old building of the University of Economics. Big parts of the building are now used as a temporary space by people working in the arts and culture. The bar area was installed by the previous user, and we just did the necessary minor adjustments. The more challenging part was the furnishing. The goal was to furnish the pop-up café on a small budget and to do it without creating new waste and buying new products. We were allowed to repurpose the unused office furniture that was now kept in storage in the building's basement. The community table is made from big office desks, the seating around the table is constructed out of shelf boards and the chill out area is created out of open shelf cabinets.
The "raum" is a space of possibility for diverse interventions, small events and workshops that are intended to enliven this special place.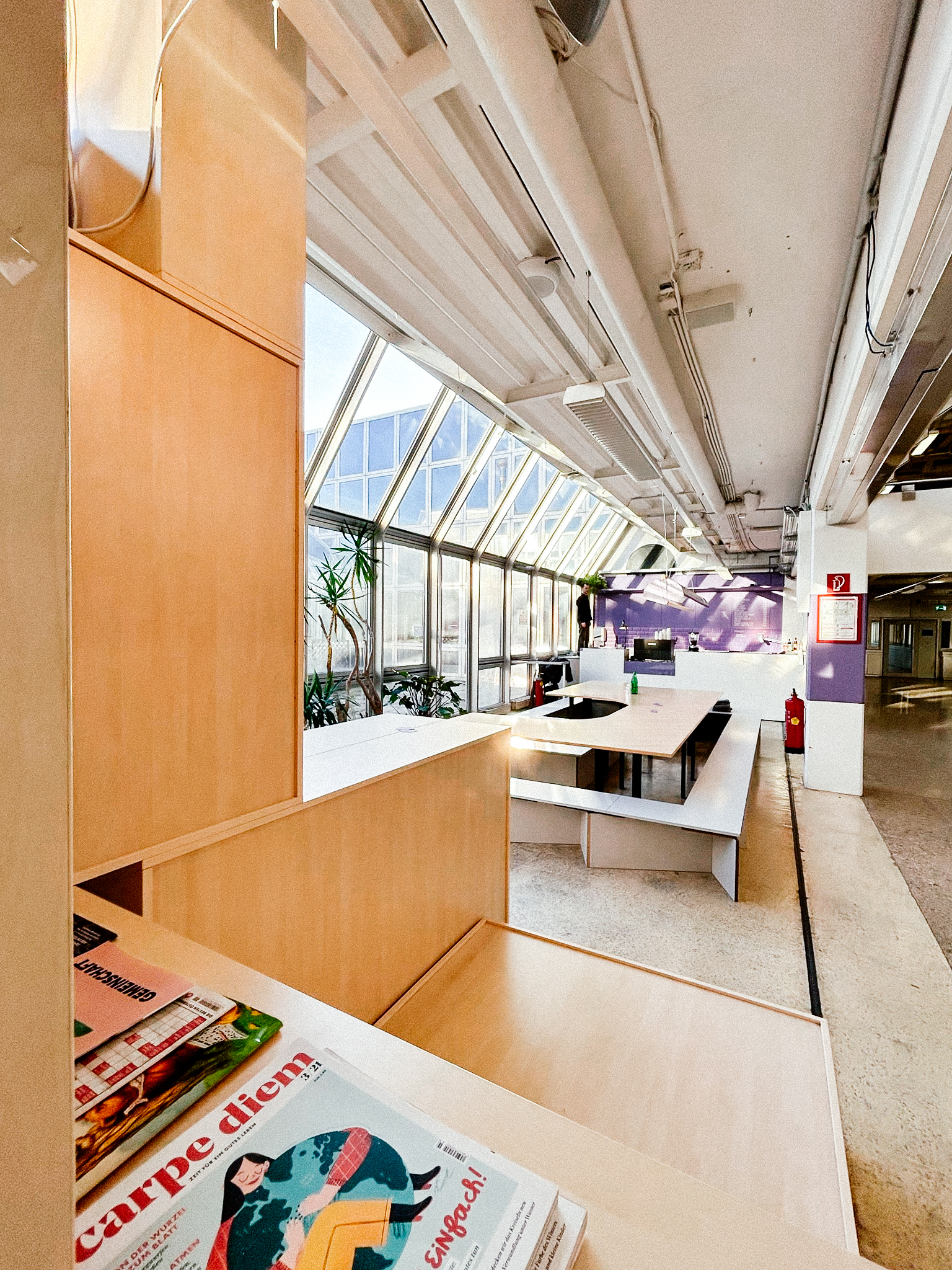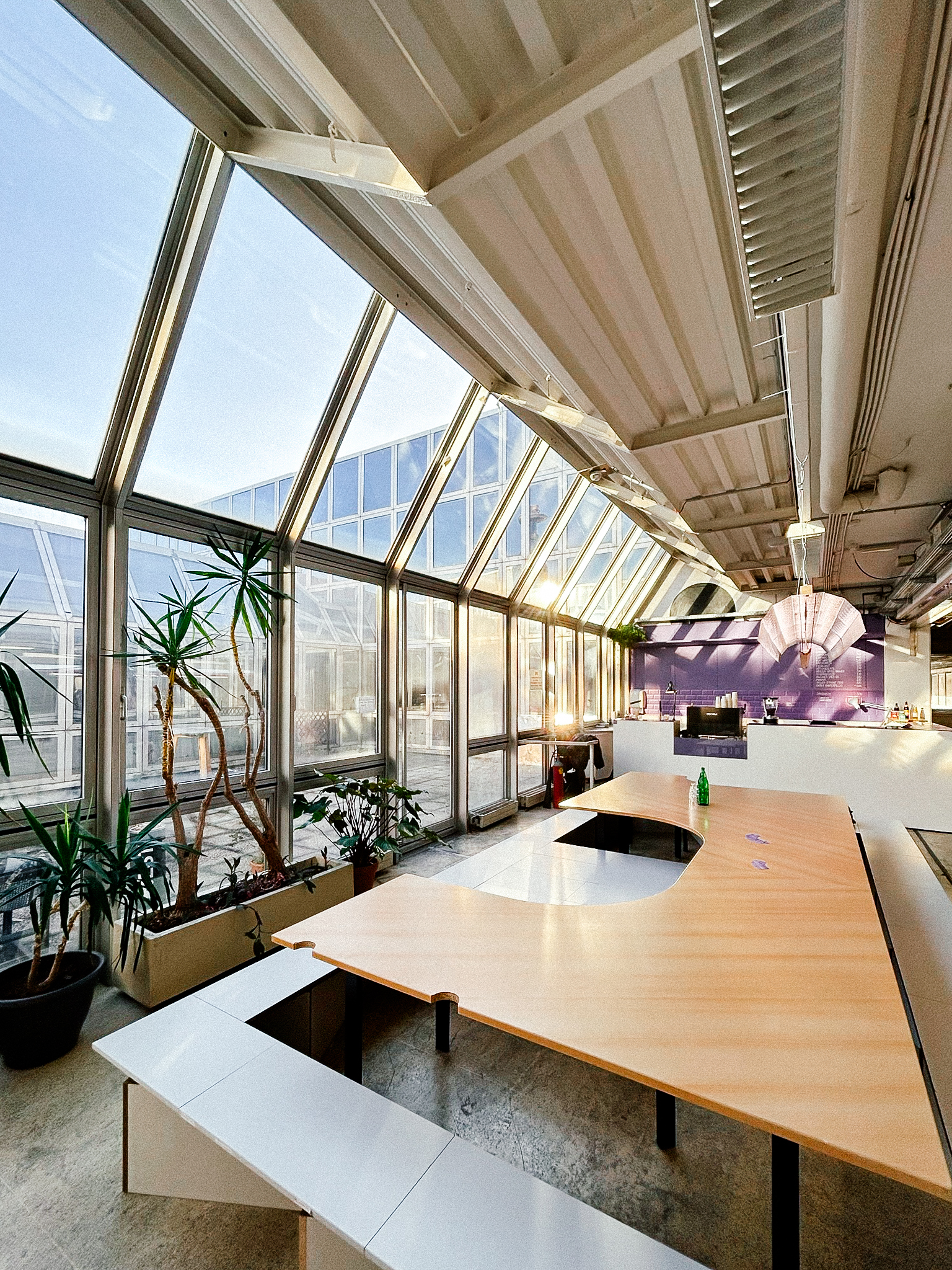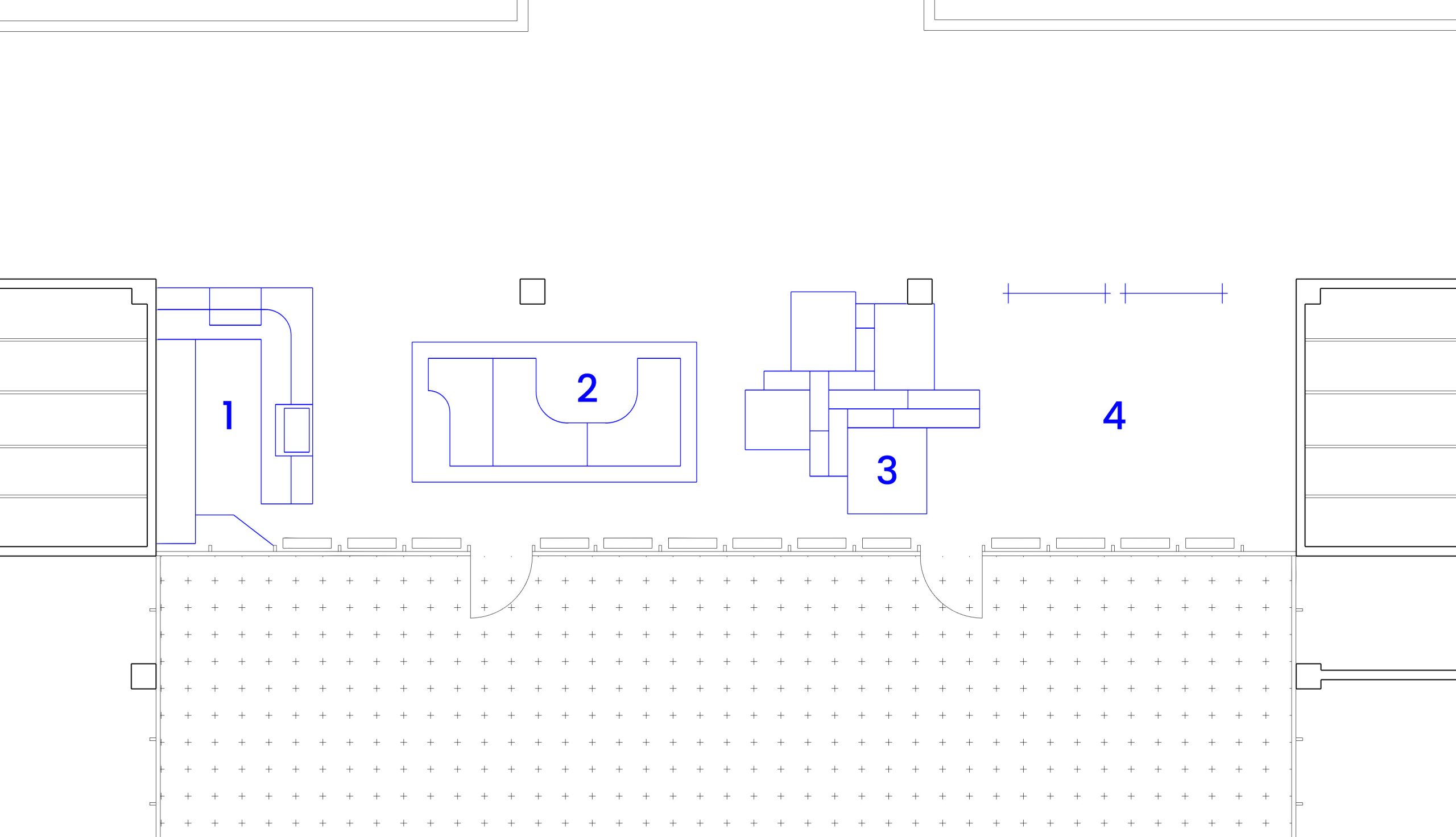 1. The bar is once again put into operation and, apart from minor reversible adjustments remains the same.
2. The large work table made of 3 old office desks and a surrounding bench made of used office shelves becomes a communal table.
3. Office shelves transform into a seating landscape with cosy niches and views of the courtyard.
4. A free area makes room for something new – small exhibition, lecture, yoga session,…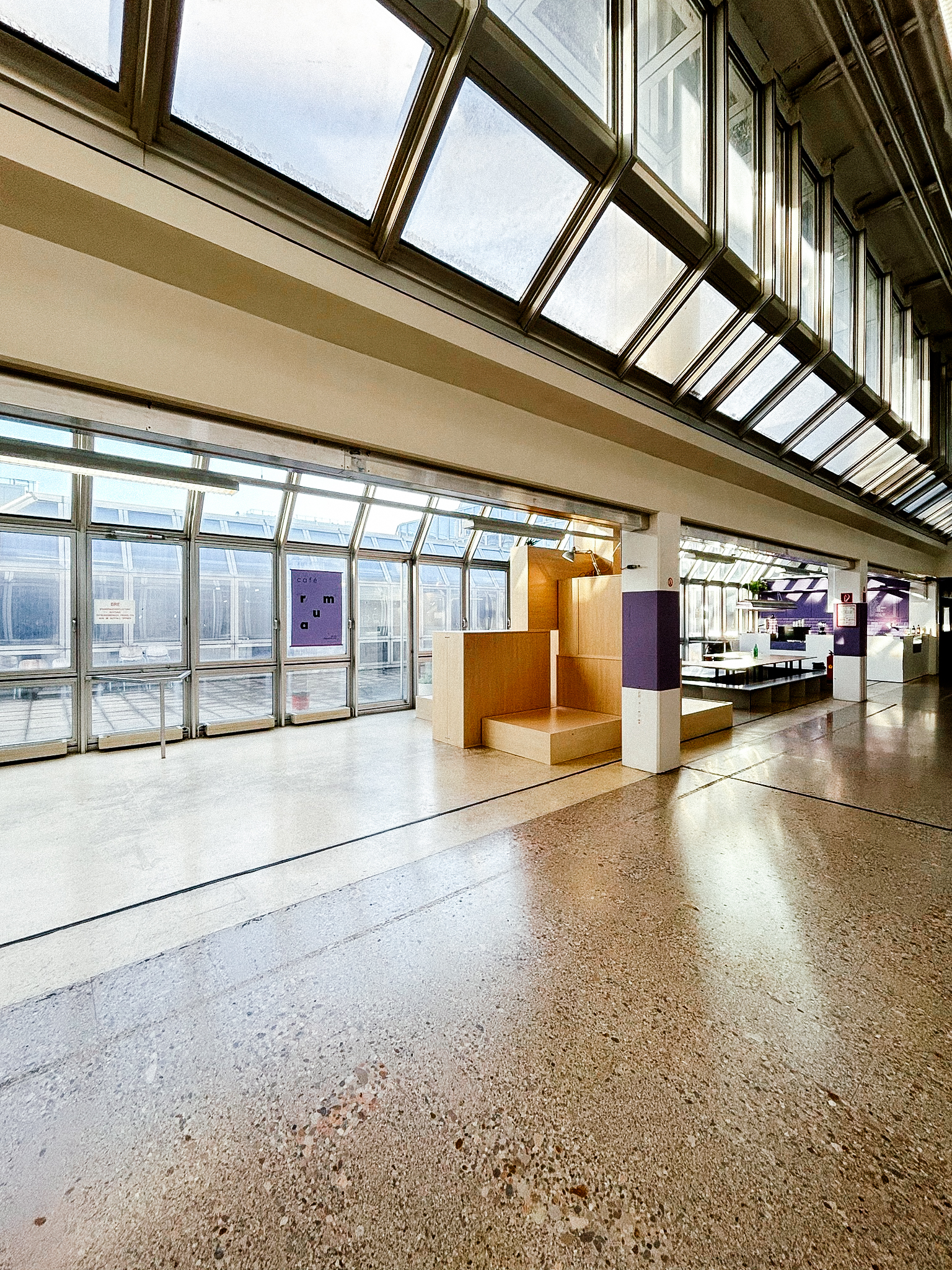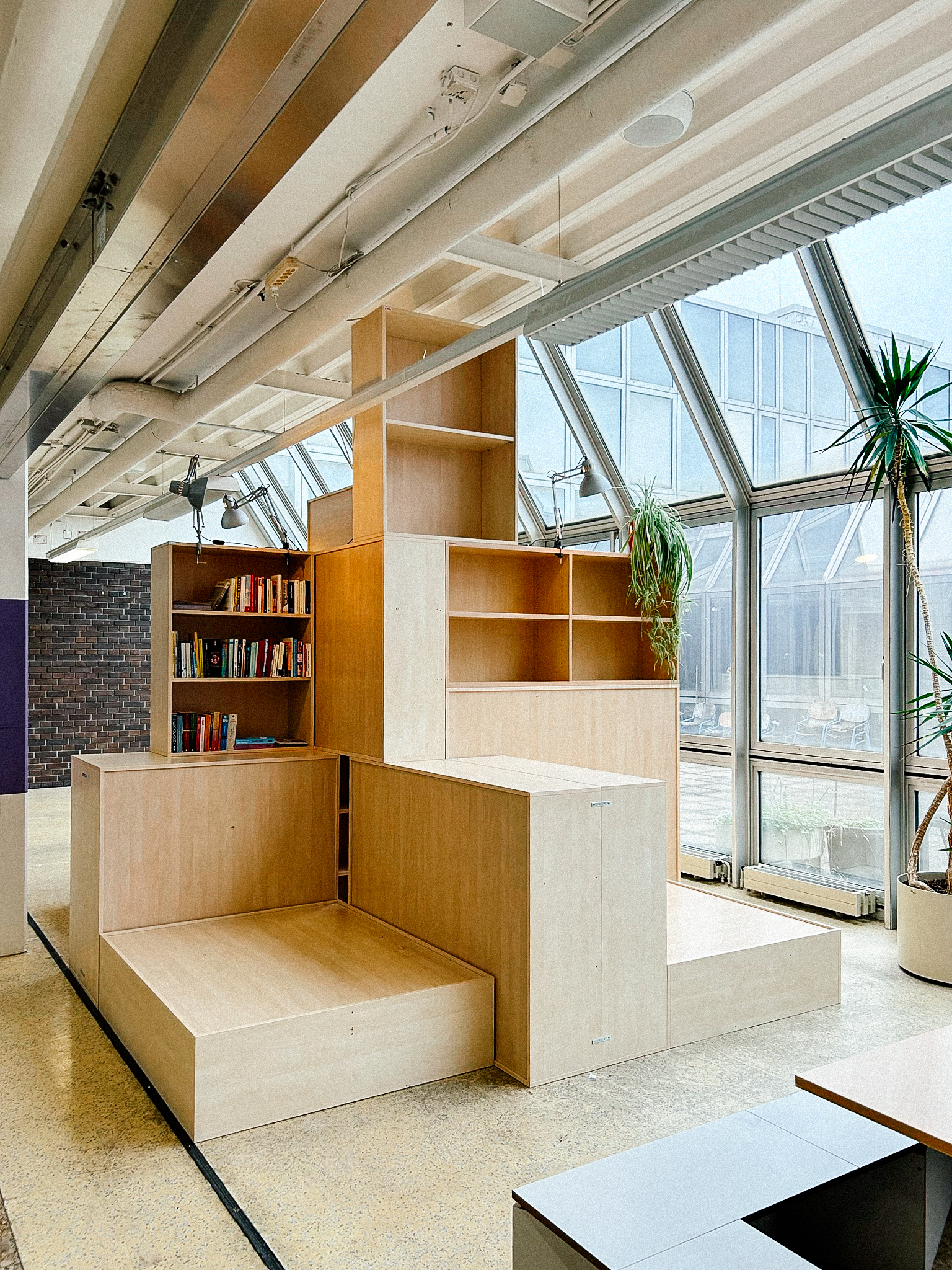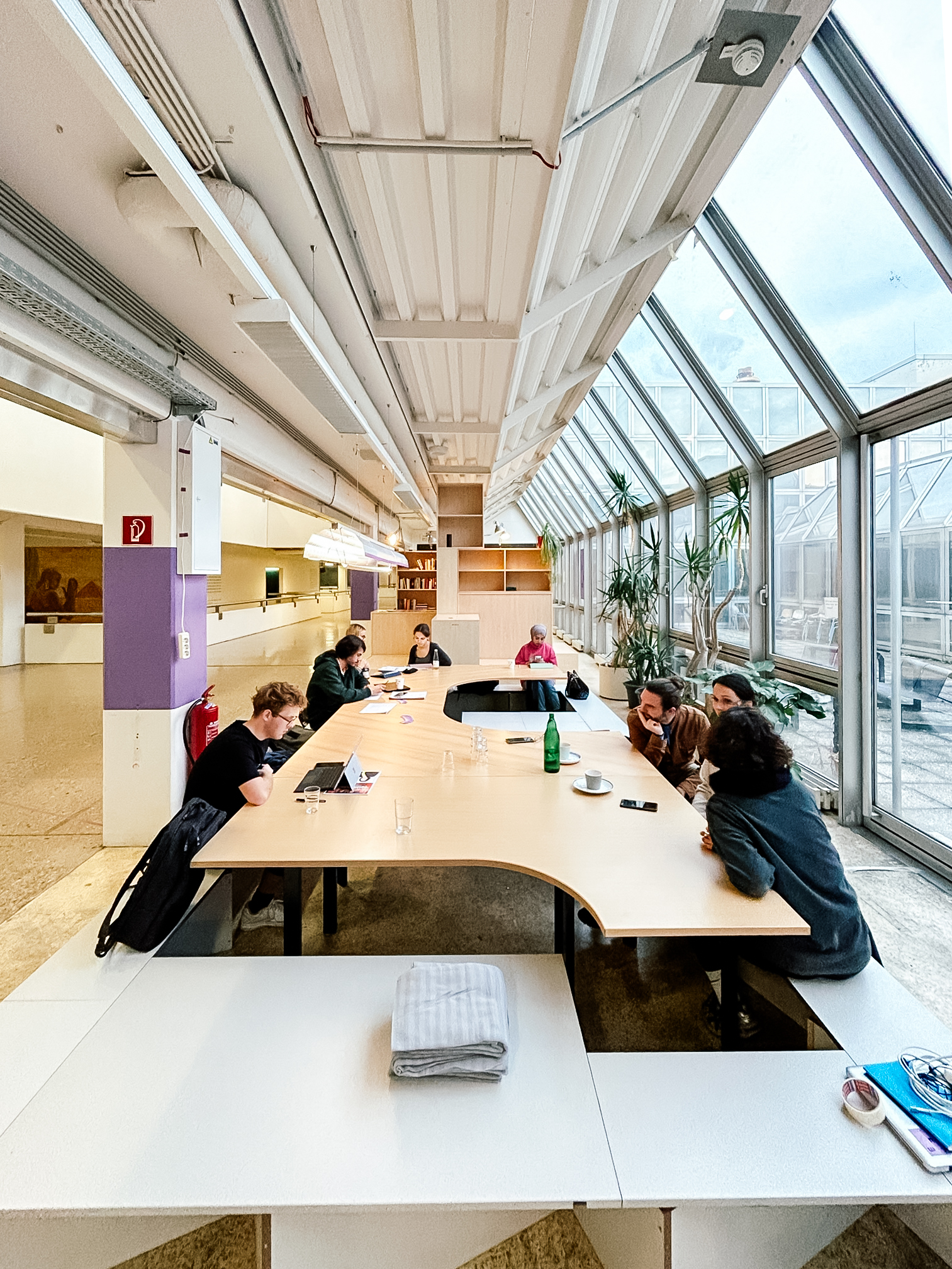 We used solely material from the building storage spaces for the furnishing. Every element can be easily dismantled and used again as an office furniture.